(Photo I took tonight at the vigil)
Last night we lost a legend. The great Coach Dean Smith passed away February 7th at the age of 83. I just returned home from attending a vigil held outside of the Dean Smith Center tonight in honor of Coach Smith's life. It was beautiful and powerful. Hundreds of students gathered around the marker on the front steps of the Dean Dome entrance.
I asked around and everyone, like myself, heard about the event through either Twitter, Facebook or Yik Yak. Ten years ago, this event could not have taken place in the capacity that it did tonight in such an organic way. I haven't been able to track down who first pitched the idea on social media. I first heard about it through a friend's Facebook post.
There was little structure involved in the vigil. Since the event was not organized by a specific student group, there were no planned speeches. The event was touted as a candlelight vigil, but no candles were supplied for attendees. For the first 15 minutes, students stood in silence. In connection with one another. Then one student offered a few words in remembrance of Coach Smith. Then another. A group of male students were the first to walk into the circle and touch the marker upon making a loop around the posters, notes, candles and flowers. After a few more silent minutes, the rest of the crowd formed a line to enter the circle and touch the marker themselves.
Assembling through social media isn't new nor isolated to Coach Smith's vigil. In the past year we have seen many social activists take to Twitter to call on people to gather, both in honor of individual's lives and in protest of major events such as those in Ferguson and NYC. Tonight just happened to be something that struck close to home for me. Recently our class has discussed many negatives that take place across social media. However, tonight showed just how powerful, useful and positive social media can be.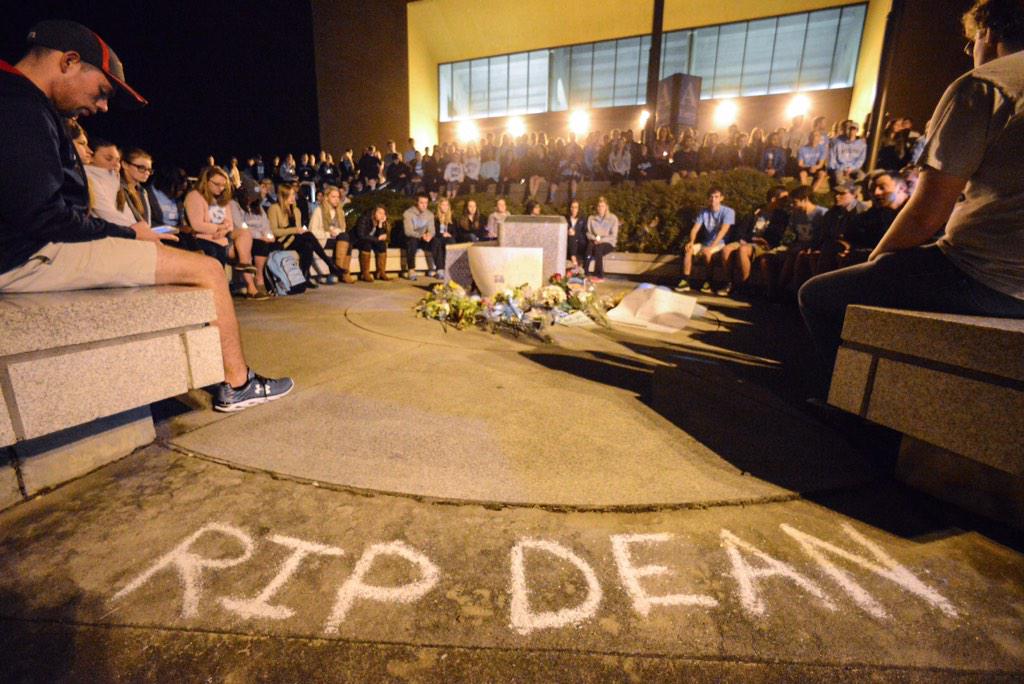 (Image: Spencer Herlong)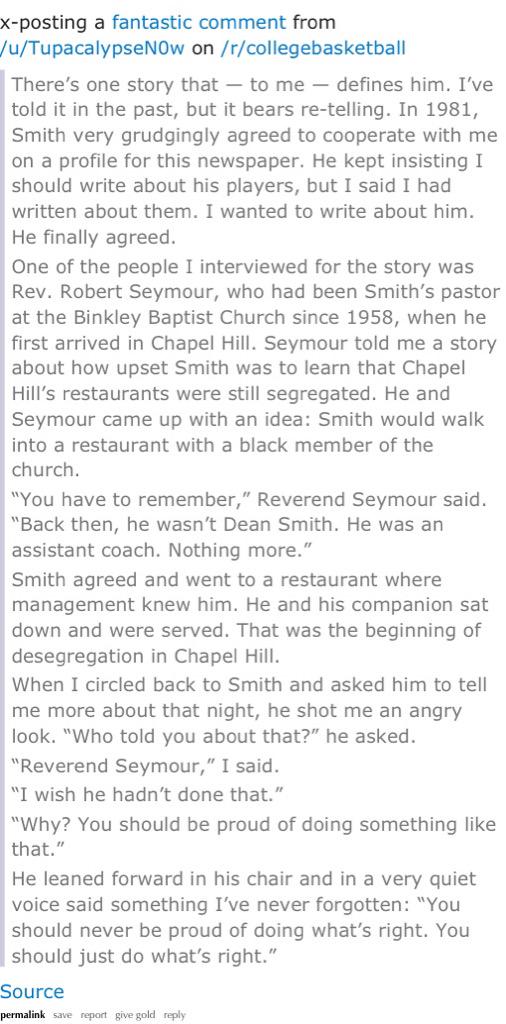 (NBA Reddit)